AtlasIED introduces a sound masking speaker in the M1000 series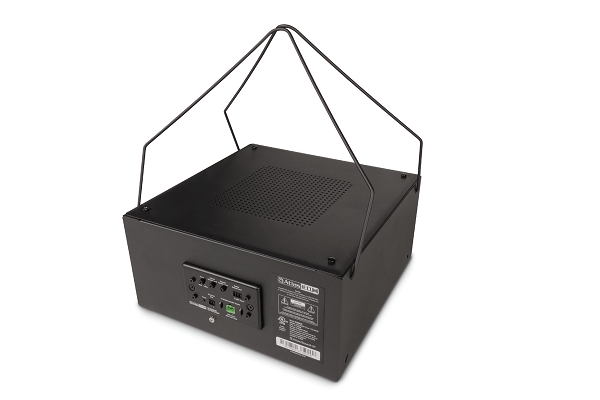 AtlasIED, provider of commercial audio and security solutions, has released the M1000A35, a sound masking speaker that will join its range of solutions in the M1000 series.
It's powered by a 5W amplifier and produces a 30W output which powers additional M1000 passive speakers. The M1000A35 is powered by a non-repeatable pink noise generator and uses proprietary EQ curves to make acoustic room changes simple, quick and accurate.
The M1000A35 gives users ability to specify for fewer power drop points as well as offering the scalability to accommodate for office environments and floor renovations or reconfigurations. Designed to be used with the AtlasIED ATMASKSC, the device facilitates remote precision adjustment to 1dB and stop the masking system from being accidentally turned off.
It operates from 100V to 240V and is UL2043 plenum-rated and CE safety-certified, making it a product suitable for global applications.
"The addition of the M1000A35 powered/active sound masking speaker rounds out our lineup and provides integrators with a solution for small and medium-size business applications," AtlasIED vice president of sales Michael Peveler says.
"Workplace acoustics and sound masking has become an increasingly important consideration in many environments, and AtlasIED offers a variety of options, including the M1000A35, to help integrators design and implement a system tailored to the specific needs of the facility."