ATEN launches new KVM switches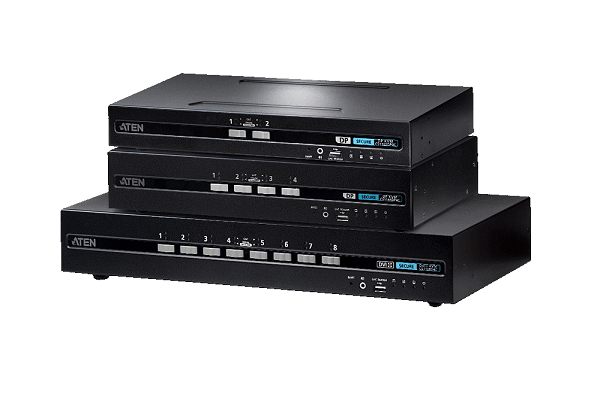 ATEN International has launched its new range of PSD PP v4.0 (Protection Profile for Peripheral Sharing Device, Version 4.0) compliant Secure KVM switches.
Tailor-made to meet the stringent security standards certified by the National Information Assurance Partnership (NIAP), the new series is ideal for highly sensitive applications that demand isolation between different network security enclaves, such as government, military, healthcare, banking, and many more.
Offering the latest in cybersecurity best practices, these switches enable operators to control multiple systems using the same set of peripherals (keyboard, mouse, monitor, speaker set, Common Access Card reader, etc.) without compromising real-time data visualisation and secure collaboration in mission-critical environments.
In addition to the protections inherited from the previous version, new features on the PP v4.0 compliant series include:
Video quality up to 3840 x 2160 @ 60 Hz
Strict audio filtration to protect against audio leakage
Administrative configuration of keyboard / mouse port filtering to reject specific USB HID devices
Secure port switching via pushbutton and Remote Port Selector (RPS) to enhance security
LED indication to alert of unauthorized connection to USB HID devices
Non-CAC (common access card reader) models available for selection
ATEN senior vice president, Nicholas Lin, says: "Cybersecurity is becoming a big challenge for individuals, enterprises, and governments alike to address, notably in the age of hybrid work; it is important to us to ensure our solutions offer enhanced functionality above and beyond expectations, and compliance with the latest NIAP protection profile is just one of them."
A total of 32 models are scheduled to be released in succession, with options including 2-port, 4-port, and 8-port models, different video interfaces including DisplayPort, HDMI, and DVI, and single/dual displays availabilities for various customer demands.