ATEN launches 4K video capture device for livestreamers and online conferences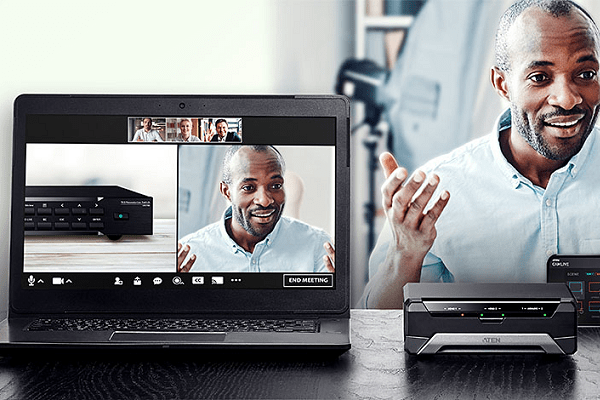 ATEN Australia has launched the UC3022 CAMLIVE PRO which is designed to easily capture and mix two connected 4K cameras for 1080p live streaming. It gives users the ability to stream to a worldwide audience, with outstanding video effects and remarkable image quality.
With the demand for video conferencing on the rise, this provides an easy-to-use solution for live streams, online conferences, distance education, online worship and more.
The UC3022 CAMLIVE PRO combines video capture, encoding, mixing and two-channel video source switching from HDMI cameras and a professional-level audio device. Additionally, it integrates with the ATEN OnAir Lite app so users can wirelessly control the video stream, change effect and save up to eight scene presets for quick switching.
New features in the device include the ability to mix and capture two non-HDCP 4K live videos at 1080p UVC format on a PC or mobile device via USB 3.x interface with seamless transitions, intuitive iOS and Android control, real-time HDMI video preview and a featured audio mixer with additional dual analogue audio inputs.