ATEN KVM is strategic choice for security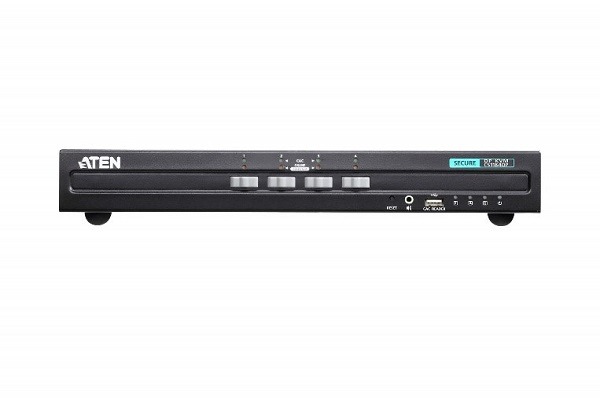 Cyber threats are a constant concern and, in the wrong systems such as government or military , they could cause havoc.
Key concerns include: securing sensitive information, network breaches, malware attacks and cyber terrorism.
ATEN's new secure KVM switches with NIAP PSS PP v3.0 compliance provide an effective way to ensure the integrity of desktop data. Secure KVM switches protect desktop access to reduce risk in government and military environments, as well as any other information-sensitive applications that require safe and secure switching between computers on different security level networks.
With channels isolated to prevent data leakage, models must also abide by privacy and security regulations in addition to complying with the requirements of the latest protection profiles for peripheral sharing devices.
The new series of KVM switches from ATEN meets all requirements, designed to keep sensitive assets isolated while providing advanced security and a user friendly design for instantly secure deployment.
ATEN offers a complete product line-up with switches available in 2/4/7-port USB DVI/HDMI/DisplayPort single/dual display models. They feature superior video quality, supporting resolutions up to 3840×2160@30Hz, and secure port switching via pushbutton port selection.
Each port has its own isolated channel to prevent data leakage, with restricted USB Connectivity and advanced user data protection. It also features configurable device filtering and user friendly interface for the administrator to audit critical KVM operation logs and perform configuration. It will also become inoperable if physical tampering is detected.