ATEN Introduces the Professional Online UPS Series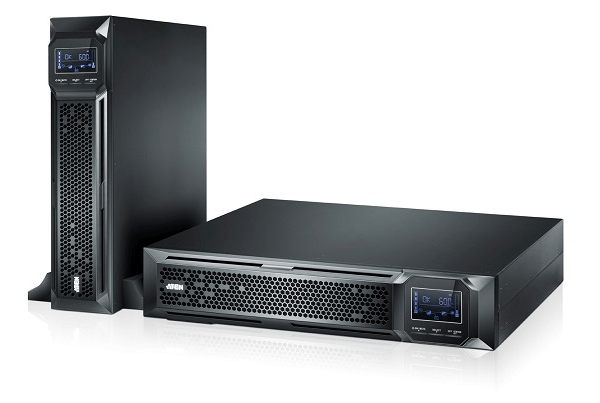 A new series of products, produced by ATEN International, will offer uninterrupted power and device protection solutions to small-sized ICT environments.
ATEN, a provider of AV/IT connectivity and management solutions has introduced the Professional Online UPS series, with eight models designed to help customers to meet demands in today's 24/7 business and continuity-conscious world.
The new product, which offers uninterrupted power supply, is ideal for spaces such as small server rooms, network closets and telecom systems. Its power output factor can supply more devices, providing true uninterruptible service during any instance of power failure.
It also offers network and power surge protection, protecting important electronics by incorporating over voltage cut-off protection and surge immunity, and it allows for either USB or RS-232 communication ports to work with SNMP interfaces.
It also features remote management software to allow for easy monitoring and management of back-up power; programmable smart outlets which users can use to extend battery time to critical devices by shutting down non-critical ones; ECO mode for 96% energy saving; and smart battery charger design which adjusts charging voltage according to outside temperatures, helping to extend the useful service life of batteries.
The physical design of the system allows for flexible installation as it is suited for a tower or rack setup.
ATEN International president Kevin Chen says the new product is an important milestone in the company's continuing effort to enhance its energy intelligent solutions.
He says: "With the Professional Online UPS series, our customers now have access to an enhanced suite of power back-up and device protection options that allows them to stay ahead in the world's growing technology landscape."