ATEN delivers its DigiKVM solutions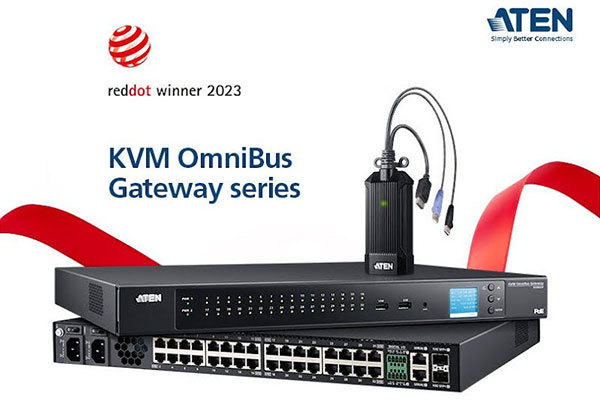 ATEN has delivered its DigiKVM solutions, featuring an all-digital KVM over IP Omnibus Gateway and KVM DigiProcessor.
Engineered to facilitate digital transformations in server rooms, data centres, control rooms, broadcasting applications and production lines, the DigiKVM models KG0016 and KG0032 offer centralised control through a single, secure access point, enabling immediate BIOS-level access to all connected servers.
Emphasising sustainability, the seamless integration of IT and OT is vital for business agility, especially in areas like data security and network reliability. The OmniBus Gateway offers robust security through an all-digital KVM over IP infrastructure, powered by a proprietary OS, eliminating the need for additional software.
It features Java-free remote access via HTML5 WebClient or advanced WinClient options and TLS 1.3 and FIPS 140-2 Level 1 encryption for secure data transmission. Compatibility with DP, DVI, HDMI and VGA ensure versatile server connectivity.
The OmniBus Gateway, an all-digital KVM over IP solution, allows up to 32 users to access servers in real time remotely. Server connections can be extended up to 100m away and remote access to all servers is constantly available no matter where and when user logins take place.
The Panel Array Mode Live+ facilitates advanced, effortless real-time monitoring, highlighting crystal-clear video quality. Visuals from a specific server can be displayed in remarkable 24-bit true colour at 1920 x 1200 at 60Hz in the control view window, while video feeds from all servers are organised in a customisable multi-view grid layout, ensuring real-time monitoring for enhanced situational awareness.
The KVM over IP OmniBus Gateway, linked to the separate management network, allows IT operators swift troubleshooting via out-of-band management during emergencies. Additionally, its solutions offer virtual media with data transfer rates up to ten times faster than typical KVM over IP switches. Hardware-wise, the OmniBus Gateway enhances performance and boosts airflow efficiency, strengthening system reliability.
In addition, this all-digital KVM over IP solution can help establish a digital twin model, facilitating real-time remote monitoring of various production line processes and minimising the need for physical intervention.
ADVERTISEMENT

ADVERTISEMENT
ADVERTISEMENT

ADVERTISEMENT