Artison Nano Backpack P-5 driver for Control4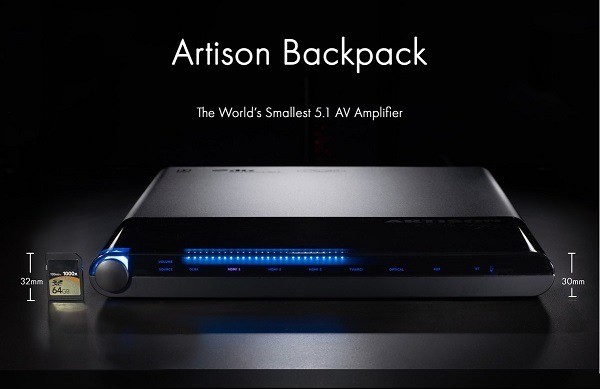 Chowmain Software and Apps has released the Artison Nano Backpack P-5 driver for Control4.
Backpack is the world's smallest AV amplifier and aims to lead the way in redefining media system design. It's beautifully crafted from extruded aluminium and satin black ABS plastic; this vanishingly small AV amp is well-featured and powerful enough for most media room applications.
Installing backpack locally, with the TV will bring enormous savings in rack space, cabling and complexity, allowing installers to deliver a more cost effective and reliable system
Redline, the UK distributor of Backpack, has sponsored the development of the Control4 driver and is giving it away for free to any dealers who purchase the Backpack directly from them.
The Backpack driver for Control4 allows the following functionality.
IP Ethernet control
Composer Connections and input selection

HDMI in 1
HDMI in 2
HDMI in 3
TV (ARC)
Optical in
Aux in
Bluetooth
DLNA

Programming control of:

Power on
Standby
Volume Up/Down/Set
Mute On/Off
Surround sound mode setting
OSD menu control via Control4 remote control