Anthem launches ARC software update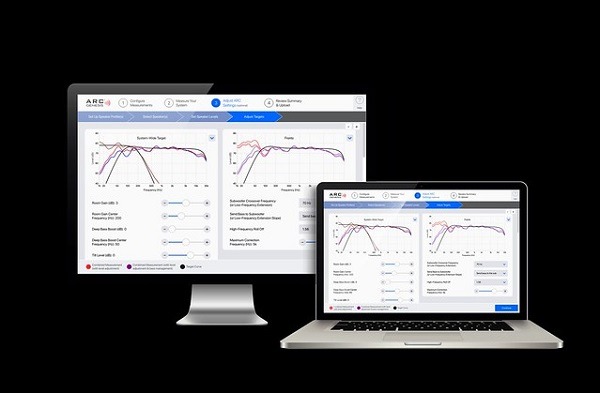 Award-winning electronics company Anthem Electronics is to release the third generation of its Anthem Room Correction (ARC) Genesis software with a host of new and improved features.
Available for free from AnthemARC.com, the software gives users the sophistication and power of an advanced audio lab to achieve perfect sound in the home. Easy to use, it offers advanced measurement functions, powerful acoustic correction algorithms, user-configurable target curve customisation, a streamlined user interface, and support for both Mac and Windows.
When used with compatible products, ARC Genesis can also analyse the frequency response of speakers and subwoofers to calculate filter settings and sound quality through an audio system. The software was developed on the back of research from the National Research Council of Canada, the aim being to develop a system that replicated audio-lab measurements in home environments.
The software can also create custom correction curves that can combat negative room layouts; these filters are then used to program the digital signal processing technology embedded in compatible audio products.
Among the new features are: increased compatibility with legacy products and systems; performance enhancements; improved user interface; demo mode; customisable target curves; full range room correction for each set of speakers; easy re-measure option for speaker upgrades; graph pan and zoom; and automatic backup and restore, and cross platform compatibility.