Adventures In 4G For The Home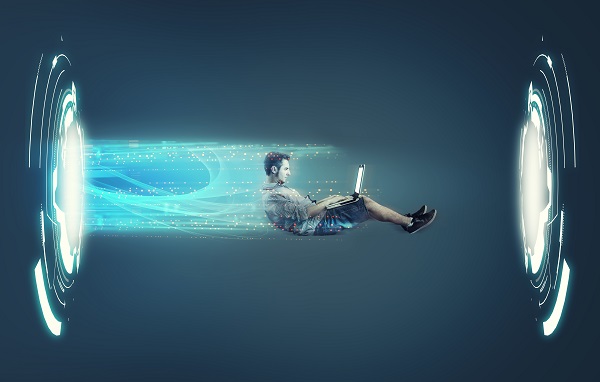 As internet service providers roll out new and improved connection types, Geoff Meads got caught between a rock and a hard place in his new home, and had to find a temporary alternative…
For the last few years, we've been living in a rental property. We were only supposed to be there for twelve months while we looked for a project property as out next home. However, that pandemic thing we've all been dealing with got in the way.
In addition, house prices in our area (rural but only an hour by train into central London) have shot up. It seems the city dwellers have seen the light during the pandemic and now want more room, a garden and to work from home a lot of the time. Our area, just outside the city of Cambridge, is perfect for that.
When we took on our current rental property it had never been connected to the internet. The previous owners were older and seemingly never wanted it. So, a few days after we moved in, Openreach (the UK's infrastructure provider) installed a new line – a full Fibre To The Premises (FTTP) line, no less!
Apparently, that is all they will install for new connections nowadays, and, at 1Gb/s download, that was just fine by us!
You Can Never Go Back
Now here comes the downside. Once you get used to having such a fast internet service there's pretty much no going back. IPTV programs start as soon as you hit the OK button. As a family of two adults and two teenagers we can all do Zoom calls / lessons at the same time and, with enterprise grade routers, switches and wireless access points, we're now fully subsumed into an expectation of perfect internet service at all times. Sadly, that's now changed.
The New House
With the UK housing situation so firmly in a 'seller's market' phase you can't afford to be picky when buying a home. You certainly can't write off a potential home just because it suffers from mid-range internet speed. And so, it was in that knowledge we agreed to buy our new house. We knew we had at least two ISP options: a national cable supplier (up to 300 Mb/s download) and a national phone line supplier at 50Mb/s using FTTC).
Opting for the cable supplier, we arranged the install and so began the worst customer experience in living memory.
I won't bore you with the detail here but, one week on from install we had cancelled (thanks UK consumer rights). Incidentally, that same week, said supplier was voted 'worst ISP in the country' by our telecoms regulator. No surprise there then…
So, over to the phone supplier, we thought. Except, while efficient and polite, sadly they had no space in the local cabinet for our new connection and could only actually offer 'old school' 2Mb/s broadband despite 50Mb/s being advertised for the property.
Grumble, grumble, grumble.
Other Options
Now we know (through research) that the phone company is rolling out the same FTTP we enjoyed at the rental property to the new home pretty soon. Current predictions are within the next twelve months in fact and that will be our preferred choice for sure.
But what to do until then? With a highly 'connected' family now used to 1Gb/s speeds this isn't going to be easy!
With the cable company being horrid and the phone company out of space until the FTTP service arrives we were left with two options – 4G or satellite.
The satellite service in question (Starlink by SpaceX) looked promising. Download speeds are in the 'several hundred' Megabits per second range and our new home is well inside the coverage map so it's looking good. However, the costs are not so inviting.
Hardware is going to set you back £530 / AU$1,000 with a monthly service fee of £90 / AU$150 a month. That's two-to-three times the monthly cost of the equivalent land-based delivery which, of course, has no hardware cost.
If you're in an extremely rural area, such as the farming communities north of us or, as a good friend of ours does, you live in the Scottish Highlands, this remains a highly persuasive offer. This is especially true as FTTP is unlikely to ever be available in those communities thanks to economics.
Back On The Phone
So, in our new house, we will be using 4G delivered mobile broadband for the next few months at least.
Ever the geek, my thoughts immediately turned to the possible tech I might use to maximise speed. I started with some benchmarking. The first quick experiment I did was using my iPhone 12 and the Ookla Speedtest app in each of the various upstairs bedroom windows. At worst I saw 18Mb/s and, at best just under 30 Mb/s.
Next stop was a dedicated 4G Router in the loft / attic. Here I'm seeing a little over 30Mb/s and for now, with a huge list of other 'new house tech' chores to get through, that will have to do.
Next Steps
One of the things I made sure of when buying the 4G router was to find one with external antenna sockets. Any radio engineer will tell you that an external antenna will give you much more signal gain than an internal one and to connect an external antenna you need antenna sockets rather than a fixed antenna inside.
One further option we can consider is the type of external antenna and what side of the house to position it on. A quick Google revealed the nearest 4G mast for our phone provider is about a 1 mile / 1.6Km to the northwest so we may well be able to achieve better performance with an externally mounted, directional antenna pointing at the mast. How much better this will be remains to be seen but depending on the lead time of the FTTP service, it might be worth investigating.
Our story highlights two things:
The first being that high-speed Internet speed can now be considered a utility. When presented with a poorer quality service we seek to find a fix to preserve the related parts of our lifestyle that we have become used to.
Secondly, there are options beyond wired delivery if you know where and how to look. I don't think for a moment that 4G (or even 5G) Internet at home will be our permanent solution. However, it's come a long way and now offers speeds that would have made a phone line service blush just a few years ago.
ADVERTISEMENT

ADVERTISEMENT
ADVERTISEMENT

ADVERTISEMENT