Adder Technology free-flow command and control switches on display at InfoComm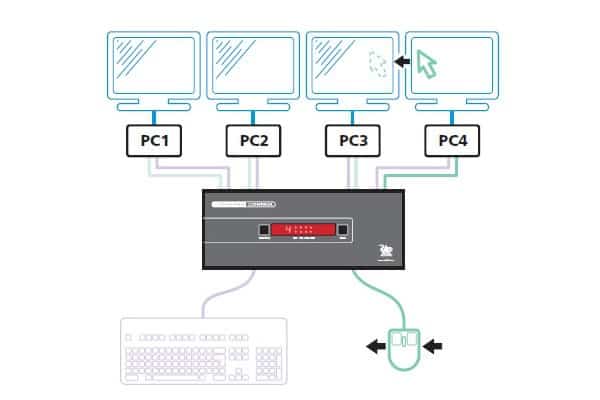 Adder Technology has announced it is currently showcasing its new free-flow switches at InfoComm 2018 in Las vegas at booth #N1436.
ADDER free-flow allows users to automatically and seamlessly switch between target computers simply by moving the mouse pointer from screen to screen. This means users no longer need software to be installed on mission critical computers in order for it to work.
As a result, Adder Technology's ADDER free-flow CCS-Pro range of multi-monitor command and control switches have been widely integrated in city and county public safety emergency response call centres throughout the US and Canada.
"Our switches are relied upon by the most vigorous users – the people at the other end of a 911 call who must be able to respond immediately to critical situations. Consolidating to one keyboard and mouse across all systems allows for greater efficiency in an environment where every second counts," says Adder Technology vice president Tim Conway.
ADDER free-flow resides on the CCS-PRO switch itself, sensing screen boundaries and instantaneously switching the keyboard and mouse to the defined target computer. Free-flow can be configured for almost any combination of screens.
The ADDER CCS-PRO4 or ADDER CCS-PRO8 enables users to interact with up to four or eight computers using a single keyboard and mouse. The operator can simply move the cursor across screen borders to instantly select the computer they need to control, providing the experience of a single desktop. This saves both time and desk space.
These can be combined with the optional Screen Illumination Module – the CCS-XB – which provides an LED indicator to easily identify which screen is being controlled. The colour and intensity can be controlled for each screen, while a maximum of 10 illumination indicators can be supported. Each LED is housed in a sturdy moulded enclosure and provided with an adhesive pad that allows the module to be fixed onto a screen bezel or other surface as required.
Other features include flexible audio, USB true emulation, multiple switching options, independent USB device selection and power redundancy.