ABB announced as CEDIA awards ceremony sponsor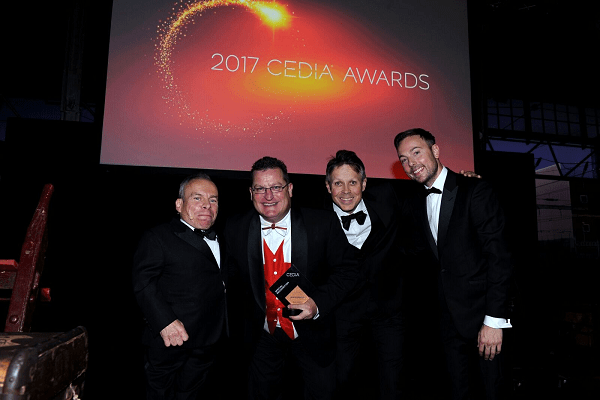 CEDIA has announced ABB as the headline sponsor for this year's awards ceremony, taking place at the British Museum, London, on 27 September.
"Modern homeowners want to be connected at all times and like to control every element of their property," ABB electrification products local sales manager Reeve Carter says.
"ABB's free@home system allows homeowners to control multiple home automation functions such as lighting, blinds, heating, air-conditioning, and door communication. This can be done with a switch on the wall or from anywhere in the world via PC or a smartphone app, making the lives of homeowners easier, safer, and smarter.
"The CEDIA Awards is a well-established awards scheme and one that generates a lot of interest within the industry. It's a great pleasure to be involved this year to celebrate the best home technology projects and smart home solutions available."
Tickets for the CEDIA Awards 2018 are now on sale and available to purchase at www.cedia.co.uk/