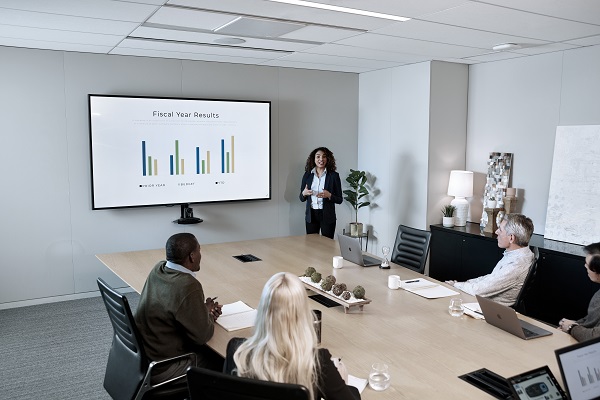 Meetings have become more important than ever as people continue to adjust to a hybrid working life. Key to that whole experience is sound. Anna Hayes checks out Shure's MXA920 microphones.
With more and more people choosing a hybrid work experience, workers are finding themselves attending more meetings than ever before.
The difference, of course, is how those meetings are being conducted and what technology is facilitating them.
There has been huge investment in solutions that create 'meeting equity', particularly since it's become clear that we will likely never go back to the days of everyone being in the office all the time.
While displays and PTZ cameras have witnessed serious growth in recent times, the simple fact remains, in this scenario, that audio is absolute. If your video or camera feed drops out, the meeting can still continue; if the audio goes, the meeting is delayed until a fix is found.
Shure, which is distributed by Jands in Australia, has already developed a robust solution for meeting rooms of all sizes. The Microflex Ecosystem is designed for scalability, with devices and options that can be used separately or together to create the best possible audio-visual acoustics for any meeting space from small huddle rooms, right up to large meeting rooms or classrooms.
Of course, with technology constantly adapting and changing, the onus is on manufacturers to keep their products up-to-date with the newest features.
That's where Shure's MXA920 comes in. Offering simplified installation, the MXA920 further cements the flexibility of the MicroFlex Ecosystem.
The MXA920 is a ceiling array microphone that is easy to deploy and use. It is designed for enhanced directional pick-up with a focus on producing a more natural sound speech. Its Automatic Coverage technology captures the talkers you want to hear while avoiding sounds in other areas, such as clicking pens, scrunching up paper, or traffic outside.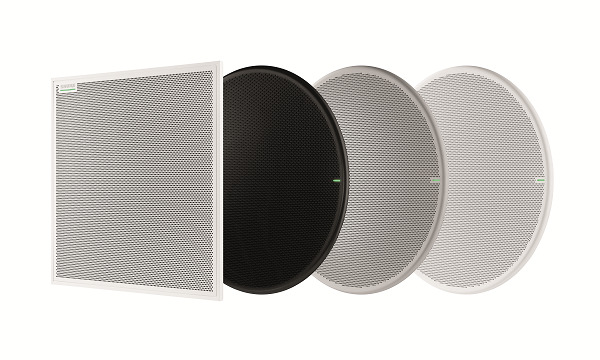 For the simplest installation, it can cover a 30×30 foot seating area with no need for setup; for the more discerning user, they can drag-and-drop up to eight coverage areas, in the built-in web interface, in order to capture talkers only in specific areas.
The MXA920's advanced talker localisation algorithm tracks the exact position of each individual talker and allows for a microphone to follow their voice, creating the most accurate audio production of any ceiling array microphone available.
You can also turn off the Automatic Coverage technology and use Steerable Coverage technology to place eight pickup lobes with eight individual audio outputs, plus an auto-mix, just like its predecessor, the MXA910. The onboard IntelliMix DSP applies automatic mixing, echo cancellation, noise reduction, and automatic gain control for a pristine audio mix.
The MXA920 is certified for use with both Microsoft Teams and Google Meet, while also being compatible with all popular collaboration tools.
To support all types of spaces, the MXA920 comes in square and round forms, and in a number of different finishes to complement the interior design of the space.
Audio, PoE power, and control signals all connect via Dante/AES67 digital audio networking over a single cable while Shure Audio Encryption keeps meeting content secure between the MXA920 and other Microflex ecosystem devices in the room.
As previously stated, the MXA920 works straight out of the box in spaces up to 30x30m but in cases where the space is complicated or the user wants a particular type of experience, the Shure Designer can save a lot of headaches.
This free software lets you design remotely to pre-set room audio coverage layouts from anywhere in the world. Templates can be deployed and adjusted on the fly, making onsite installation and project management simple. These room configurations can be saved and shared with colleagues and the software includes a single hub for Dante routing.
The software can also help to configure the MXA920 with other Microflex Ecosystem devices, making it a truly flexible solution.
ADVERTISEMENT

ADVERTISEMENT
ADVERTISEMENT

ADVERTISEMENT