BenQ InstaShow wireless HDMI systems found to have no security vulnerabilities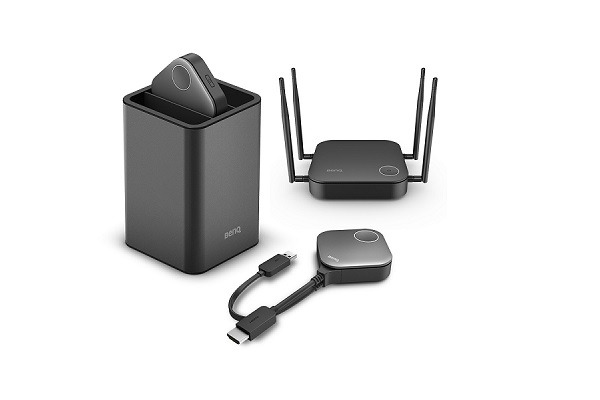 BenQ has announced that its InstaShow WDC10, WDC10C and S WDC20 screen mirroring systems for meeting rooms have been tested by Onward Security and have been certified as having no critical and high-risk security vulnerabilities.
This means that the InstaShow can now deliver true app and software-free plug-and-play wireless HDMI presentation without posing any risk to organisations infrastructure security-wise.
The test by Onward Security was based on the Common Vulnerability Scoring System (CVSS), version 3.0 which is used and recognised internationally. It also meets the requirements for California's Consumer Privacy Act (CCPA).
"In today's world of networkable technology, it's incredibly easy to overlook how devices can gravely threaten security and personal data rights. Today's headlines are full of other wireless presentation systems that have failed to block network risks," BenQ America Corporation director of business development Bob Wudeck says.
"The InstaShow wireless HDMI architecture was built from the ground up to minimise organisations' attack profiles and protect them from unexpected access, assure content from unauthorised viewing, and help them comply with emerging personal information laws.
"Onward Security's certification underscores our commitment to truly eliminate these threats within the commercial wireless HDMI screen-mirroring system category."
The InstaShow S WDC20 and the WDC10C for USB-C and WDC10 HDMI options can let users plug the transmitter into their laptop or notebook port and push the button to immediately share their screens without creating any network risks.