New Martin by HARMAN RUSH batten, blinder, and par fixtures now shipping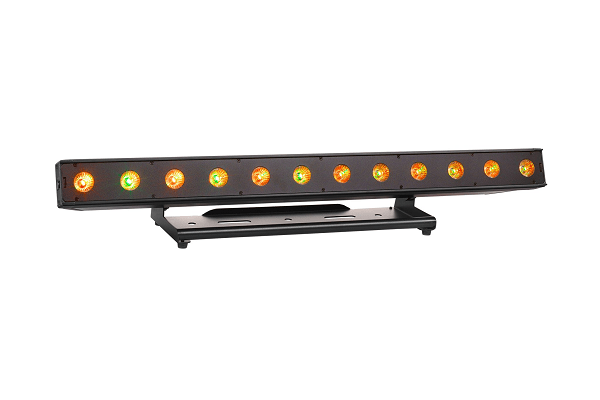 HARMAN Professional Solutions has recently-announced Martin RUSH entertainment lighting fixtures are now shipping in most locations. HARMAN first demonstrated the new fixtures at InfoComm 2018.
These new entertainment lighting solutions extend the range of capabilities within the Martin RUSH Series, to meet the needs of houses of worship, nightclubs and other performance venues.
The new Martin RUSH Series products include:
Martin RUSH BATTEN HEX 1
A 12-cell batten wash fixture featuring 12 watt RGBAW+UV 6-in-1 LEDs, the RUSH BATTEN 1 HEX provides light for color, white or blacklight applications. With available pixel mapping of the individual LEDs and a removable diffuser lens that increases the beam angle of the fixture from 25° to 32°, designers can achieve a variety of looks.
Martin RUSH BLINDER 1 WW
An ultra-bright 2×2 LED blinder fixture, the RUSH BLINDER 1 WW features four individually controllable 100 watt COB warm white LEDs that provide high-intensity 19,000+ lumens output. The frame on the RUSH BLINDER 1 WW offers the ability to attach fixtures together in a grid pattern, with the individually-controllable COBs allowing designers to create pixel effects across multiple fixtures.
Martin RUSH PAR 3 RGB
A successor to the RUSH PAR 1, the RUSH PAR 3 RGB is a 36 watt single-lens RGB LED PAR can light fixture with fully premixed colour. A magnetically attached beam angle reducer lens provides both 80° and 14° beam angle options, and the fanless design provides quiet operation in sound-sensitive environments such as house of worship and performing arts.
Martin RUSH PAR 4 UV
A single-lens UV LED PAR can light fixture for use in blacklight applications, the RUSH PAR 4 UV includes a 100 watt COB 400nm UV LED mounted in a reflector for high-output ultraviolet light, and has regulated air cooling for quiet operation. For larger blacklight applications, the RUSH PAR 4 UV can be paired with the RUSH BATTEN 1 HEX.