HARMAN announces new digital conferencing processor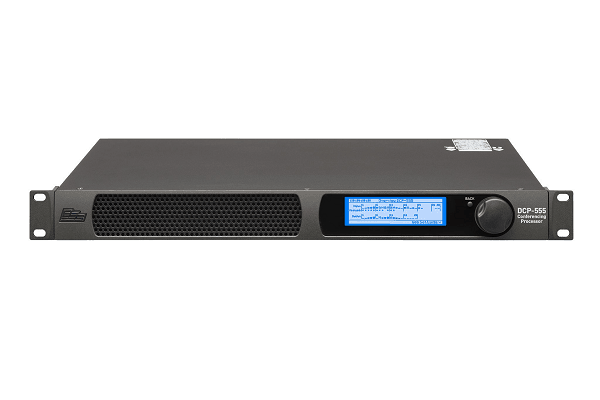 HARMAN Professional Solutions, has announced the debut of the BSS DCP-555 Digital Conferencing Processor, an audio solution designed specifically for web and audio conferencing in meeting spaces.
The DCP-555 provides superior sound processing quality in a template-based solution designed for conference rooms, boardrooms and classrooms.
Audio from multiple microphones can be output as a single, optimized signal over USB, making it suitable for web conferencing using the AMX Acendo Core or BYOD applications. With the inclusion of onboard VoIP connectivity, rooms can be equipped with audio conferencing without the need for a separate IP phone in the room.
The DCP-555 can support up to four rooms simultaneously using bidirectional VoIP connections. The DCP-555 also offers a range of onboard I/O connection options, with AES67, BLU link, USB and 16×8 analog audio all built in. This provides compatibility with other HARMAN and third-party audio devices, with GPIO and relays available for simplified control.
To further streamline integration with other HARMAN devices, the DCP-555 includes built-in microphone tunings and JBL speaker tuning presets, offering simpler, IT-centric configuration.
When using the DCP-555 along with AMX SVSI networked AV solutions, encoder syncing is available to ensure the audio and video signals are aligned for an optimal experience without any manual setup. These features aim to allow integrators to easily design and configure rooms with minimal complexity.