NSC introduce ELAN to InfoComm 2018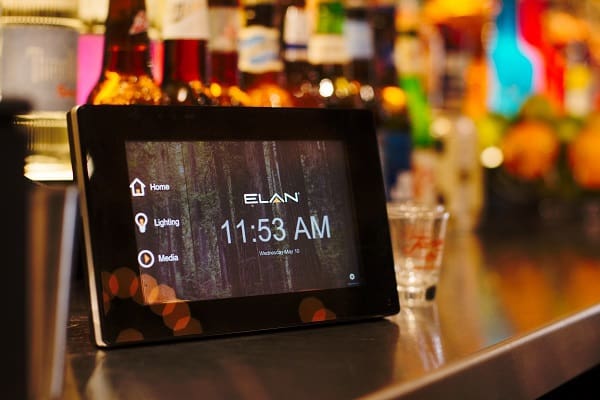 Nortek Security & Control (NSC) has introduced ELAN to InfoComm 2018 attendees.
NSC senior director of marketing Bill Hensley says ELAN is being used more and more in commercial projects that need full management.
"Commercial installers are already leveraging the same features and capabilities that make ELAN great for residential projects in their hotel, restaurant, corporate, and commercial building projects," says Bill.
"ELAN enables the integrated management of all connected sub-systems that a business needs to operate efficiently, from temperature management of the walk-in cooler, to the integration of the surveillance and security system, to full management of the AV system."
With a tap on a touch screen or mobile app, staff members are able to control climate and lighting, access security and video cameras, manage music and video content.
"For example, the audio might need to be louder outside in a restaurant, while playing softer – or an entirely different soundtrack – inside," Bill says.
"ELAN makes it easy to personalise each space to operate as a separate 'zone' or to group these zones on-the-fly as the occasion."
ELAN automates control through customised events and schedules, making facility management easier than ever. As an example, a facility's thermostats, shades and lighting can be scheduled throughout operating hours, freeing the staff to focus on the customers.
"ELAN makes it easy for commercial installers to deliver a seamless management experience to their customers," Bill says.