2018 Tech Predictor: David Meyer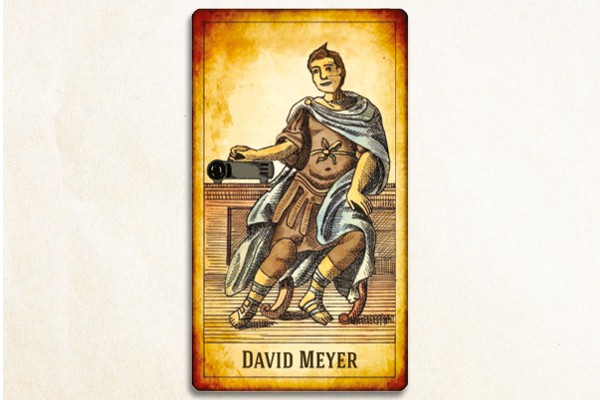 As CEDIA 's director of technical curriculum, David Meyer is in a somewhat unique position to hear about future tech long before the rest of us. Here, he channels his inner Miss Cleo and shares his thoughts on what's to come.
Compression is not a dirty word
Video resolutions just keep getting bigger, the colours deeper and the frame rates higher. This all amounts to bandwidth that is beyond the wires (or even fibre) that we're putting into homes.
For years we've been taught the virtues of uncompressed transmission, but that has to change. Most content viewed in the home is sourced from highly compressed OTT services such as Netflix and YouTube. Compression to some degree is now becoming the norm, and it's getting very, very good, capable of supporting UHD video with HDR. It's now a regular part of content capture and production workflows, and is firmly in the residential space with DisplayPort 1.4, HDMI 2.1 and even HDBaseT all implementing Display Stream Compression for 4K/60 12-bit HDR or better.
AV-over-IP will go mainstream
Compression is also the catalyst for driving AV-over-IP as the video distribution method of choice for 2018. The relatively poor performance, annoyingly noticeable latency and historically
high cost of AV-over-IP kept it as a 'yeah-maybe…' consideration for years. We're now finally seeing great performance, low (enough) or no latency, more advanced chipsets with lowering prices, and some fantastic flexibility and features to help drive the sector.
We'll continue to see a surge in growth of AV-over-IP systems in the coming year.
The immersive UX will be upgraded
An immersive AV user experience can be achieved with HDR for video together with object-based audio, both of which are getting an
upgrade in 2018 complements of HDMI 2.1. HDR is going active, technically known as 'dynamic' (yes, that's right — dynamic high dynamic range), meaning scene-by-scene, or even frame-by-frame optimisation.
Dolby Vision is already dynamic, by the way, but the upgrade will enable Dolby Vision to also work with HDMI and HDBaseT's new compression system (which it currently doesn't). As for
immersive audio, think Netflix on a smart TV delivering Atmos audio to an AVR using HDMI 2.1's new eARC (enhanced Audio Return Channel), and will do so without needing CEC. Hooray!
Device authentication will grow in importance
'Cybersecurity' is a word that brings some degree of fear, doubt and insecurity to people's minds, mainly because it's misunderstood. In all practicality, networks, devices, servers,
etc, all share the same challenges in cyberspace as us mere mortals — proving that we are who we say we are, and authorising intent and access for any given transaction. The main area of vulnerability exists in the way credentials are stored, shared and authenticated. With users, that means passwords, but some things are beyond an integrator's control (e.g. a device such as an IP camera automatically instigating a firmware update).
We'll (hopefully) be seeing a paradigm shift in strategy, with some companies already developing new technologies in credentials management, including two-factor M2M (machine-tomachine) authorisation.
10GbE home netwo rking is here 
We've squeezed as much life as possible out of 1GbE networking, stretching 1999 technology well into the 21st century. However, 10GbE is becoming
mandatory as networks get bigger and busier. Cisco predicts that video content will command 82% of all consumer IP traffic by 2020, and now that even an iPhone can shoot 4K video, this represents a lot of data.
1GbE simply won't cut it anymore, and now that enterprise systems have moved on from 10GbE, the cost of hardware is coming down. Remember that when specifying a 10GbE system, make sure it's non-blocking, and pave a big enough uplink speed between multiple switches.
CEDIA has a great range of networking courses designed to help navigate the upgrade path.
David Meyer has worked as a CEDIA volunteer for a decade, establishing a reputation as one of the most prolific Subject Matter Experts, authors and educators on the topics of HDMI, HDBaseT and UHD.
ADVERTISEMENT

ADVERTISEMENT
ADVERTISEMENT

ADVERTISEMENT