Control4 launches Triad Garden Array outdoor speaker system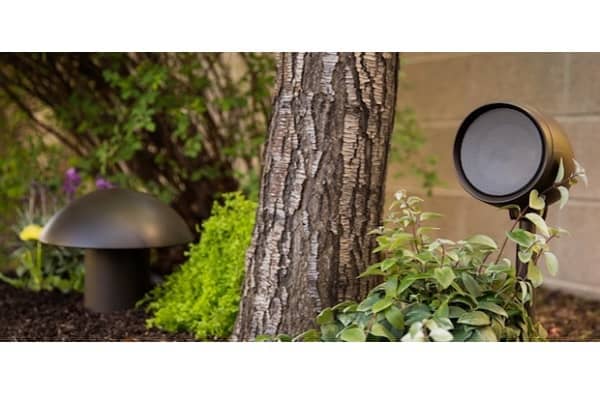 Control4 Corporation has announced the new Triad Garden Array outdoor speakers. The speaker set is perfect for all outdoor spaces and features a satellite speaker (GA4 SAT) and subwoofer (GA10 SUB).
The new Control4 system allows home owners to control all of their favourite devices from their backyard with the same ease as they have with their lounge room entertainment system.
Each GA4 SAT speaker has a 4.5" Ultra-Broad Dispersion (UBD) driver which allows flexibility in speaker placement through a 150º field of coverage that means sound output is even where ever the person goes.
Control4 vice president of product management Paul Williams says that the unique design of the Triad Garden Array means users can focus on their music rather than worrying about the distribution of sound.
"Traditional outdoor speakers are often mounted on the eaves of the house to direct music into the yard, patio, deck or pool," says Paul.
"To fill the space with music you have to turn it up, making the music too loud for those near the speakers and even for the neighbours. The Triad Garden Array speakers are designed to be spread throughout the yard and enjoyed without needing to crank them up."
The speakers also have an incredibly weather resistant material that withstands any element thrown at it as well as blending into garden setups.
"The Garden Array was thoughtfully designed to complement discerning architectural landscapes without compromising sound quality," Paul says.
"Meeting the growing appetite for audio entertainment among homeowners, the Garden Array expands the Triad family from home theatre, family room, and multi-room solutions to outdoor spaces with an innovative product family that brings the high-performance audio heritage of Triad throughout the property."
The subwoofer features the Triad RackAmp 300 dedicated amplifier and the GA10s high-performance 10" driver which gives a full and dynamic bass with precise notes. The option is also there for the user to have buried in the backyard with the underground kit or on decking with the foot kit.
The Garden Array also allows the user to scale their system with the size of their outdoor area simply by adding additional satellite speakers or subwoofers. The 18" mounting posts, ground stakes, silicone wire nuts and standard ¾" conduit makes installation and maintenance easy. The GA4 SAT is also compatible with 8Ω, 70V or 100V systems.
For more information on Control4 visit www.control4.com or www.triadspeakers.com for more information on Triad, a Control4 brand.
ADVERTISEMENT

ADVERTISEMENT
ADVERTISEMENT

ADVERTISEMENT